These pages are from a Japanese magazine called Game Watch! from 1999. (This is Volume 1 of a 2-part series.)
Click HERE to return to thumbnail view
<BACK = Main Books & Magazines page>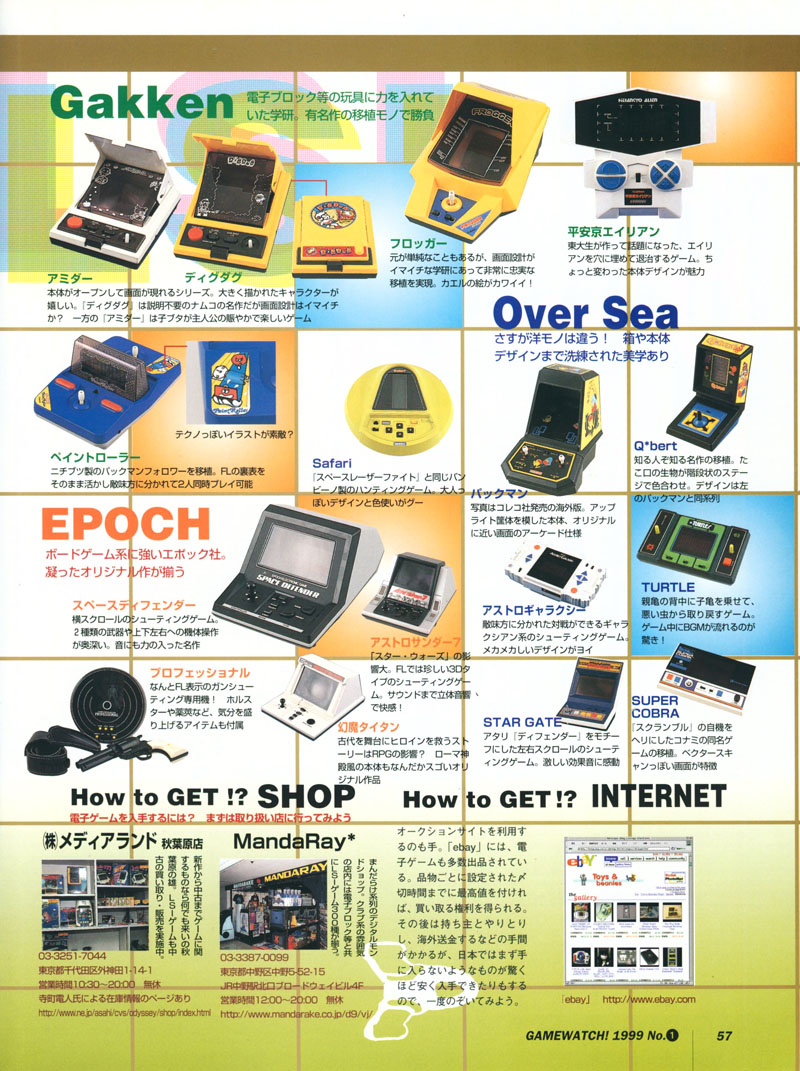 Gakken Amidar, Dig Dug, Frogger, Heiankyo Alien and Paint Roller. Bambino Safari, Coleco Pac Man and Parker Bros Q*Bert.
Epoch: Space Defender, Astro Thunder 7, Professional and Fights of the Titan.
Entex: Astro Glaxy, Turtles, Star Gate and Super Cobra.
The last part is a listing of two shops in Japan to buy vintage games, and then a plug for Ebay.
Back to Books & Magazines page.